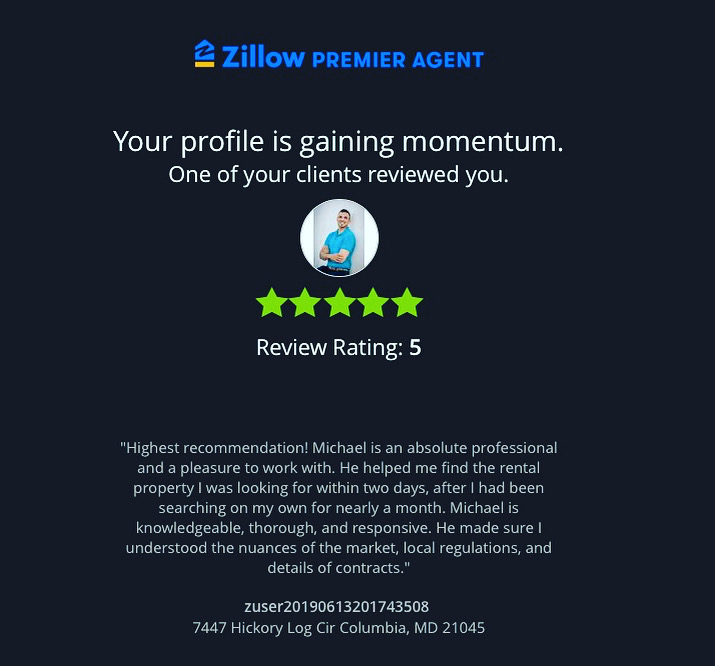 Zillow Review from PCS Client
"Highest recommendation! Michael is an absolute professional
and a pleasure to work with. He helped me find the rental
property I was looking for within two days, after I had been|
searching on my own for nearly a month. Michael is
knowledgeable, thorough, and responsive. He made sure I
understood the nuances of the market, local regulations, and
details of contracts."